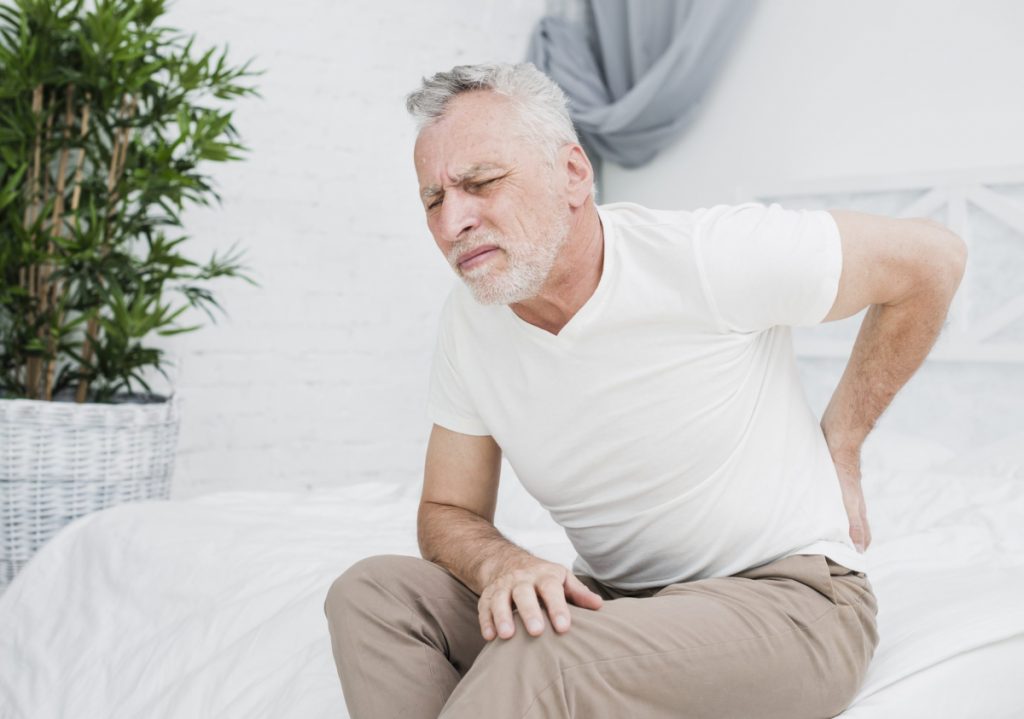 As Miami Pain Doctors, we are sensitive to those dealing with severe and chronic pain conditions. We have continually stressed a holistic care approach to our patients health. This is what has allowed us to remain an Opiate provider in Miami over the past 20 the years. Many Pain Control clinics have shut down during this time for over prescribing patients pills that can become highly addictive. This is why we create a balanced wellness plan for our patients. This way, they don't rely solely on opioid prescriptions when dealing with chronic pain.‍
Things to know while on opiate care
Our Miami Pain Doctors have been treating chronic pain patients in South Florida for over 20 years. If you've been experiencing pain for a prolonged period of time please contact us at Tristar Wellness. Dr. Jeffery Kamlet MD is our head physician at our Miami pain management clinic. He has the experience and expertise to not only diagnose your condition, but also in prescribing the right treatment plan.
Opiates are a highly effective way of numbing a patient from the pain symptoms they are suffering from. That being said, they must be taken carefully and under a doctors direction with no deviation. There are strict laws that control the flow and production of opioid pills. This is because they are easily abused or taken for recreational purposes. Always know where your medications are and keep a close count. Getting a refill on your prescription before the due date may not be possible.
Side effects of opiate pain medications
Opioids are designed to help a patient with pain symptoms. That being said, there may be some side effects while on opiate prescriptions. Your pain doctor at Tristar Wellness will walk you through your pain relief regiment and explain what to do if these symptoms occur. Some of these symptoms include but are not limited to:
Constipation
Nausea or vomiting
Drowsiness
Transitioning off opioids
Eventually, you will have to transition yourself off opiods. This should be done under your pain doctor's continued care and supervision. Some programs will use a combination acetaminophen and ibuprofen to assist in the quelling of pain symptoms while your dosage is reduced or completed. In addition, we have a full menu of pain relief strategies at Tristar Wellness. These include our many different pain relief programs:
Acupuncture
IV Vitamin Therapy
Ketamine Treatment
Pain Injections
When it comes to pain management and overall wellness, Tristar Wellness is the place to be in Miami Beach. Our state-of-the-art wellness center offers a wide range of services designed to help you feel your best, both physically and mentally.
Our team of experienced professionals is dedicated to helping you manage your pain and improve your overall health and well-being. Whether you're dealing with chronic pain, recovering from an injury, or simply want to prioritize your health, our pain management services can help.
At Tristar Wellness, we believe that a holistic approach to wellness is key. That's why we offer a variety of services, including nutrition counseling, fitness programs, and more. We work with you to create a customized plan that meets your unique needs and goals.
With our convenient location in Miami Beach, Tristar Wellness is the go-to choice for anyone looking for a wellness center or pain clinic in the area. Our friendly and knowledgeable staff is always here to answer your questions and help you achieve your health and wellness goals.
So why wait? Contact Tristar Wellness today to learn more about our pain management and wellness services in Miami. Let us help you feel your best, both inside and out.